Posts tagged nail polish
Ciaté has come up with a new formula that turns each of your nails into a mini chalkboard primed for decorating. The set comes with chalkboard nail polish and chalk pens. Apply two coats of the polish, draw designs with the pens, and seal it with a top coat. 
I got these three Blackheart nail polishes from Hot Topic and they're surprisingly really nice. They dry so fast and seem to last longer (no chips) than OPI.
Sephora has released a new color with OPI and get this, it beats out Chanel nail lacquers in price! The polish, called 18K, is a clear top coat with real gold flakes. As fancy as that is, if I'm going to spend $30 on a bottle of nail polish (which I don't see myself doing anytime soon) it's gonna be Chanel.
(Also, insert obligatory "Goldfinger" joke here)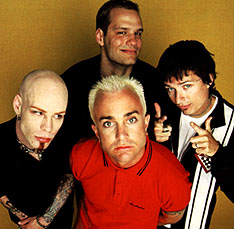 donzodonzodonzo replied to your photo: I bought this scented Betsey Johnson nail polish…
What does it smell like? I saw that Dior has scented nail polish and was doubtful about it.
Well when I got it the first thing I did was open the bottle and smell it. I was disappointed to find out it smelled like regular nail polish. You can't smell the perfume until it dries. This one smells like Betsey Johnson's "Tutu" perfume. I have a feeling that the Dior one smells better haha.
Day 19: Galaxy Nails

China Glaze Liquid Leather
China Glaze Happy Go Lucky
Sinful Colors Dream On
Zoya Tanzy
China Glaze Skyscraper
China Glaze Fairy Dust
my version of calavera nails - So Cute! the black and white are both by Sinful Colors.